Inside Out Interviews Episode 02 : Ted Alexander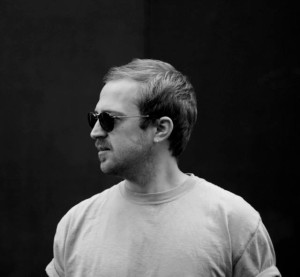 Ted Alexander is definitely one of the artists to look out for in 2013 ! We met him and discussed about his life and career.
1. Where are you from? Can you tell me a little about yourself, your musical development and how did you get into electronic music?
I hail from London but I've lived between here and NYC throughout my life. So one of my distinguishing features is my mid-Atlantic accent.
Music has always been a prominent feature thought my life. Ever since a young age I can remember really enjoying going to either HMV or for those that know the equivalent in the NYC Sam Goody and sifting my way through rows and rows of albums. I never really had a preference in genres when I was younger, if I liked the sound then I bought the album.
My progression into electronic music was reasonably slow. 80s music had always influenced me, the synths, soft pads and vocoded lyrics. It was only really a matter of time before I started to take it electronic music seriously.
2. What are your respective musical backgrounds ?
My Music background isn't very extensive. When I was younger i briefly played the guitar and the piano. My speciality has always lay with singing and songwriting. I was head chorister at two or three schools when I was younger. This however wasn't the most entertaining part of my singing life.
3. People love unique sounds. How do you differ from the rest of the deep house pack?
I wouldn't say I necessarily differ from others within the dance world. All of the different software programs and hardware units are well known. The biggest difference is the ability to sculpt and mould the sound. Great sounds can come from many different methods, effects units, modulation and most of the time with me lucky button pushing.
4. How did you come to work with Life and Death ? What do you have in the pipeline for 2013 ?
I came into contact with L&D simple through persistence and emails. I had been trying to get a few tracks over to Tale of Us, Thugfucker and C/W for sometime and luckily my soundcloud links landed in the hands of tale of US. They were well received and in the end Life and Death decided to sign energy. I was very lucky to have that happen to me early on in my music career. I'm looking to expand on this and 2013 has many things in the pipeline.
5. How do you feel about vinyls? i know you are quite a collector yourself. What are the most inspirational albums you have ever listened to?
Vinyl is a beautiful thing. I was very upset when panasonic announced that they would be discontinuing the production of Technics decks. To me there is nothing like having a newly pressed EP in hand. I personally think that Vinyl will always be around and that in years to come it will make a comeback. Nothing can replace the warm sound of Analog.
6. Is there anything that happened behind the decks or backstage that you wouldn't want your mom to know about?
No Nothing has happened behind the decks when I've been playing. I try to keep as level headed as possible when I play. I like to be on top of my game so I can deliver the best set I feel I can. I get really annoyed when I feel I haven't delivered to the best of my ability.
7. Where do you see yourself in ten years from now?
In 10 years from now I see myself well over weight and unhealthy. I like to think that my success has allowed me to pig out on the finer things in life. I'd like to get myself a nice place in the sun and have all the amazing people I have met throughout my travels in life to be around me. Happiness and satisfaction is the drug I crave most in life. I don't feel ill be able to complete all of this in 10 years but I would like to be well on the way!